SMS Marketing is Approaching Critical Mass
Is Your Business Ready?
So what is critical mass? It occurs when a product, service, technology or idea is so common that it greatly influences behavior. In the case of business and buying behavior, critical mass occurs when your best customers will only do business with companies who offer the product or service in high demand.
Ten years ago, flip phones were common. Then June 29th, 2007 happened. That was when Apple introduced their first iPhone. This triggered an explosive growth of the smartphone industry. Over the next several years, the smartphone industry hit critical mass.
Today almost every adult, teen, and many school age children have a smartphone. the smartphone has became almost an extension of a person's body. People eat with it, sleep with it and some even have major anxiety when they are separated from it. This trend has brought with it a major change in the way people communicate. Text messaging has clearly become the preferred method of communication by smartphone users. In fact, many users no longer check emails or voicemail messages.
Text Marketing Open Rates
Text marketing or SMS (short message service) boasts significant open rates of between 95% and 98%. This is more than three times higher than any other form of direct marketing with direct mail having an average read rate of 38.3% and email having an average open rate of 34.5%.
Text Marketing Conversion Rates
Text marketing is one of the highest converting forms of direct marketing with an average conversion rate of 8.2%. In comparison, direct mail has an average response rate of 4.4% and email marketing has an average conversion rate of 1.7%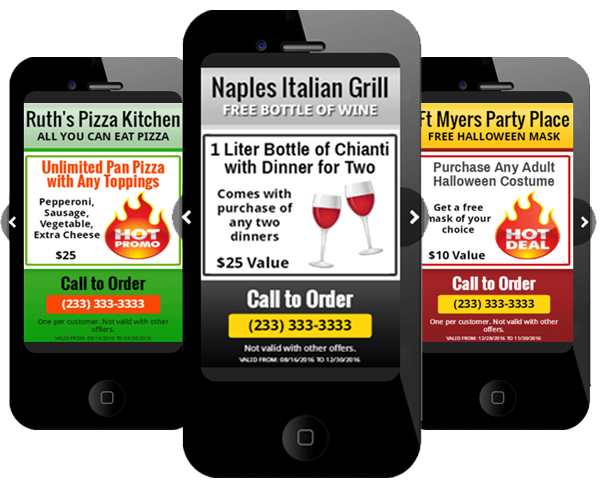 What This Means to You
Almost every customer or lead you target with text marketing will see your message. As a result of this increased visibility, your local business will naturally generate more sales and more profit.
Watch SMS Marketing Statistics Video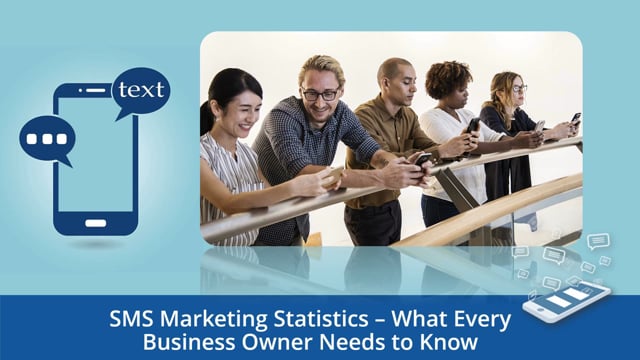 SMS text marketing is one of the most powerful mobile marketing strategies. This exploding mobile marketing trend has changed the way people buy products and services. It's a fact that more than 57% of the US population already own a smartphone. It is estimated that every person on earth already owns some form of mobile device.
Many of your customers on the go exclusively use their smartphone or tablet, are known to spend money liberally online and prefer to make quick and easy buying decisions – they are likely to use apps and text messaging to receive information and share their experiences with their friends and social contacts.
Text messages have a greater than 98% open rate and very few unsubscribes – particularly if the subscribers are getting something of value that they want. No other form of marketing or advertising can deliver promotions with such a high open rate. Strategic text messages may include information about events, special offers, coupons, incentives for reviews and sharing. They can prompt users to make reservations or appointments and to buy products and services immediately.
Unfortunately, very few local businesses are taking advantage of this powerful strategy for reaching their hottest market and converting them into leads and customers. And their customers, with a little incentive, education and follow up, will continue to buy more services, producing a much higher ROI.
Most local businesses are so intent on getting new business that they totally neglect their largest source of revenue from existing customers. Instead of working hard at great expense to find new leads and convert them into customers who rapidly forget about you after the work is done, a loyal customer will retain you for more products and services as they sing your praises.
Is SMS Part of Your Marketing Strategy?
Regrettably, most local businesses and professionals do not even have a marketing strategy – a factor that contributes to their minimal growth and a poor ROI. If you are a local business reading this email, I hope you will pay careful attention. You are about to gain access to information that can significantly boost your bottom line profits right away and for years to come.
How to Use SMS Text Marketing in Your Business…
SMS Text Messages can be sent out to a permission-based list through services and technology that allows you to easily send SMS, even from your own website and any place that supports a simple html code. All of this is for a fraction of the cost of most online and offline marketing.
And because you are sending to your own customers and people who want your offers, they are ripe with enthusiasm to open and respond to your text messages. Imagine your bottom line profits when you begin to use SMS text marketing!
More About SMS Text Marketing
SMS messaging has a limit of 160 characters which is ideal for quickly grabbing attention and prompting quick actions. As a local business, you probably can begin to see the value of using SMS text marketing where text messages are associated with a greater than 98% open rate.
If you haven't yet read our free report, "SMS Marketing for Local Business," that is a really good place to begin. This report will empower you with information and ideas that you may wish to implement immediately.
What if you could create and send coupons, links or other messages with SMS and do it right from your own website?
eZSMS Blaster is the ideal solution designed for local business SMS text marketing and internal company communication. This easy and affordable SMS system includes a dynamic opt-in form that can be embedded anywhere HTML is supported.
A robust coupon generator lets you create any number of coupons that can be inserted into the SMS message field with a single click. Dynamic categories allow for importing lists and sending SMS to selected groups or individuals. This makes eZ SMS Blaster an ideal communication tool for messaging employees and company leaders. Available for all website platforms and as a WordPress plugin. Request a Free Consultation (below) to Learn More.
A Huge Opportunity to Set Yourself Apart Will Not Last Long
eZ SMS Blaster, the Intelligent SMS Marketing Delivery System
Learn More & Sign Up for 10-Day Free Trial Without Any Risk.