98% of Your Customers Will Love Getting Your SMS
Coupons and special offers make wonderful incentives for leads and customers as they generate revenues and profits. If you're like most local businesses using incentive advertising (free consultation, free or discount product, free report, free white paper, free webinar or other events, etc.), you probably have your fingers crossed, hoping that your customers (and prospects) see the advertisement and respond. Wouldn't it be great if you could just hand-deliver your promotions to your market?
We already showed you how SMS text marketing compares to direct mail and email in terms of conversions. In case you forgot, text message advertising campaigns provide the highest ROI with an average conversion rate of 8.2%. In comparison, direct mail has an average response rate of 4.4% and email marketing has an average conversion rate of 1.7%.
Since text messages have a nearly 100% read rate, the overall ROI on a targeted SMS promotional campaign will by far deliver the best value. Plus, as a method of advertising that is cutting-edge, people love to use their digital coupons and other offers. Giving your customers and prospects that experience will also drive more business to you as your use of cutting edge technology sets you apart from your competition.
SMS text marketing works really well when it comes across as a personalized greeting, going to a personal device, with a special offer that conveys… "We were just thinking about you, and thought we would send you a gift" message that everyone likes to receive.
As long as you limit your text messages and provide something of value to your subscribers, they are not likely to remove themselves from your list. Anyone with a phone who is able to send and receive text messages can subscribe to your SMS list. Fees will vary by company and are generally based on the quantity and type of text messages sent.
3 Options for SMS Text Marketing Campaigns
Text Messaging Service

A Mobile App with Push Notifications

eZ SMS Blaster
Option 1: Text Messaging Service
When you set up your account on a service like Twilio, you will be able to create one or more opt-in lists. With each list, you set up your unique strategy for that particular SMS advertising campaign. The list opt-in code can be placed on your website or blog where HTML is supported. You can promote your list in several ways – through your website, blog, social media, email, online ads and through print advertising. You can even promote it through a personalized text message sent to each of your customers using their phone number. Your text might include a special offer and invitation to join your SMS list.
Text messaging services have a major downside. You will need access to a high-level SMS strategy, design, and development team to set this up for you.
Option 2: Mobile App with Push Notifications
Having your own business mobile app with push notifications has the potential to increase your conversions even more and do it at a lower cost. Through your app, you give users access to important information about your business and quick contact options such as click to call, making reservations, setting appointments, and driving directions with GPS navigation. Your app might include events, services, reviews, contests, blog posts, information about your company and anything else that is important for your company. Your mobile app makes sharing with social media networks easy and can build in incentives to encourage sharing.
Mobile apps have their limitations, however. They have to be downloaded and used by your market. You can't have an opt-in form on your website to build your list. Mobile apps are generally developed for a specific mobile platform such as Apple, Android or Windows. But hybrid mobile apps (not as reliable) can be downloaded and used by both Apple and Android users – representing the majority of mobile app users.
Unlike SMS text marketing services, there is no limit or additional cost associated with push notifications. App users agree to receive text messages when they download and install your app. And they are less likely to remove your app if you are not overdoing the push notifications.
Option 3: eZ SMS Blaster
eZSMS Blaster is an SMS blaster is a solution designed for local business SMS marketing and internal company communication that overcomes the problems with text messaging services and mobile apps with push notifications.
This easy and affordable SMS system includes a dynamic opt-in form that can be embedded anywhere HTML is supported. There is no need for customers to download an app to receive your SMS messages – texts that cost so little, it becomes a no-brainer marketing strategy. And it is so easy and intuitive, you will never need a strategist, designer and developer. In fact you can have this set up and working in just a few minutes.
With eZ SMS Blaster, an included robust coupon generator lets you create any number of coupons with clickable actions that can be selected and inserted into the SMS message field with a single click. Dynamic categories allow for importing lists and sending SMS to selected groups. This makes eZ SMS Blaster an ideal SMS marketing platform and communication tool for messaging employees and company leaders.
Through eZ SMS Blaster, you will be able to:
Build unlimited opt-in SMS lists
Manage list categories
Import lists
Schedule SMS or send immediately
Have options to send extra long messages
Easily make and attach coupons you have created
Respond to customer's text messages
Send event invitations
Let customers know when purchases are available for delivery
Let customers know when products are in stock
Let customers know about new products and services
Automatically send customers a free birthday gift
Watch the video to learn more about eZ SMS Blaster for your WordPress website.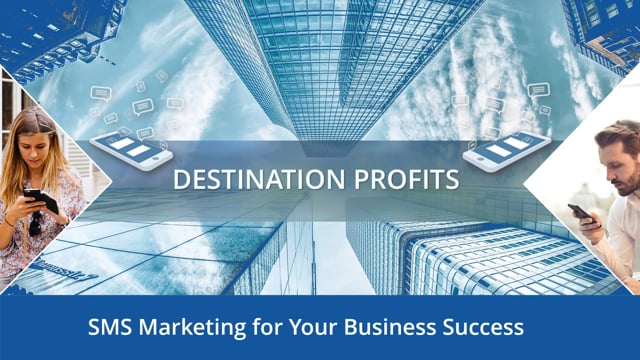 eZ SMS Blaster, the Intelligent SMS Marketing Delivery System
Learn More & Sign Up for 10-Day Free Trial Without Any Risk.