Maybe You're Already Helping Businesses with Their Marketing
Why Not Sell Them a Product that can Double or Triple their Profits Fast While it Makes YOU RESIDUAL INCOME?
FINALLY A SOLUTION THAT WILL TRANSFORM YOUR CUSTOMER'S RESULTS WITH SMS IN TODAY'S FAST-PACED MOBILE WORLD
Software on Their Website to Grow Revenues Fast From New and Existing Customers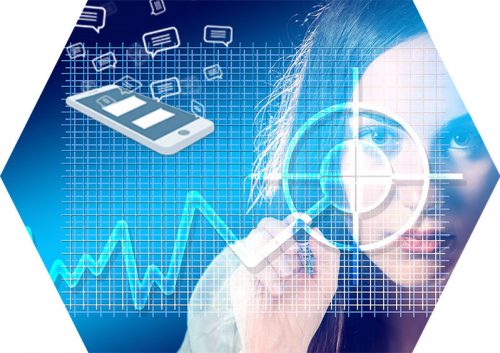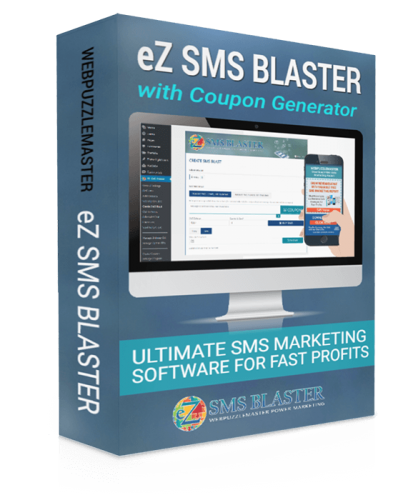 A Hot Product, Easy to Sell that Makes a Substantial Residual Income for You
With eZ SMS Blaster your customers won't need a custom developer. For under $40/month, they'll overcome the biggest challenges in using SMS marketing with:
User-friendly software designed to help them to build massive lists, use advanced targeting, and send SMS at strategic times.
They can even make and attach HTML coupons that support clickable actions for immediate sales!
Here's What Your Customers Can Do with eZ SMS Blaster
Create and manage subscriber lists.
Import contacts to specific lists.
Create targeted opt-in forms with incentives.
Automate incentives including a birthday gift.
Make HTML coupons and easily attach to SMS messages.
Schedule SMS for delivery at strategic times.
View delivery statistics.
The Company Responsible for eZ SMS Blaster
Development by WEBPUZZLEMASTER Digital Marketing Agency

In business since 2007 providing branding, design, web development, video services, and marketing.
Providing innovative Intelligent designs, strategies, and software applications at an affordable cost to give customers a competitive edge.
Development from an experienced web development team skilled in custom web applications including PHP, JavaScript, Laravel, Lumen, Node.js, express Js, Angular JS, and WordPress.
eZ SMS Blaster software inspired by powerful SMS marketing trends and facts.
You'll Get Everything You Need for Success
Our affiliate program is a ground floor opportunity to make 25-40% recurring commissions from a cutting edge SMS marketing product with no competition.
Our program is free to join, it's easy to sign-up and requires no technical knowledge. Best of all, we help you to succeed!
You'll get access to:
Your own website with commission info, payment info and traffic logs in real time; banner ads, email and social media marketing; PowerPoint PDFs; and powerful offline marketing strategies.
Residual commissions up to 40%
Affiliate Training
Opportunities to earn bonuses.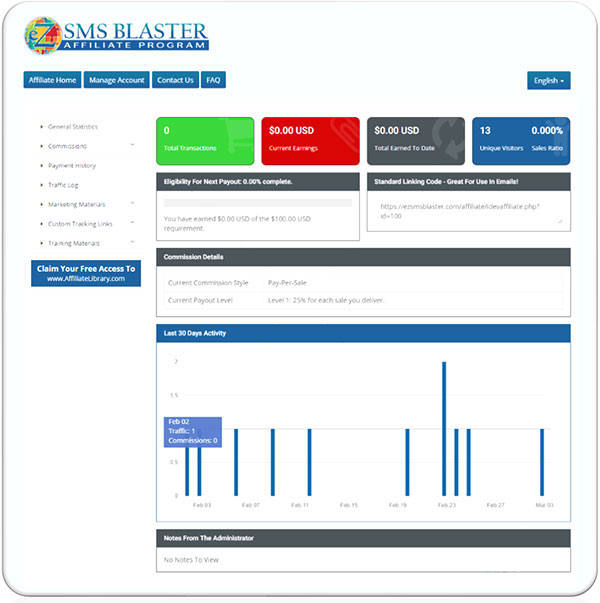 YOU'll MAKE 25-40% RESIDUAL COMMISSIONS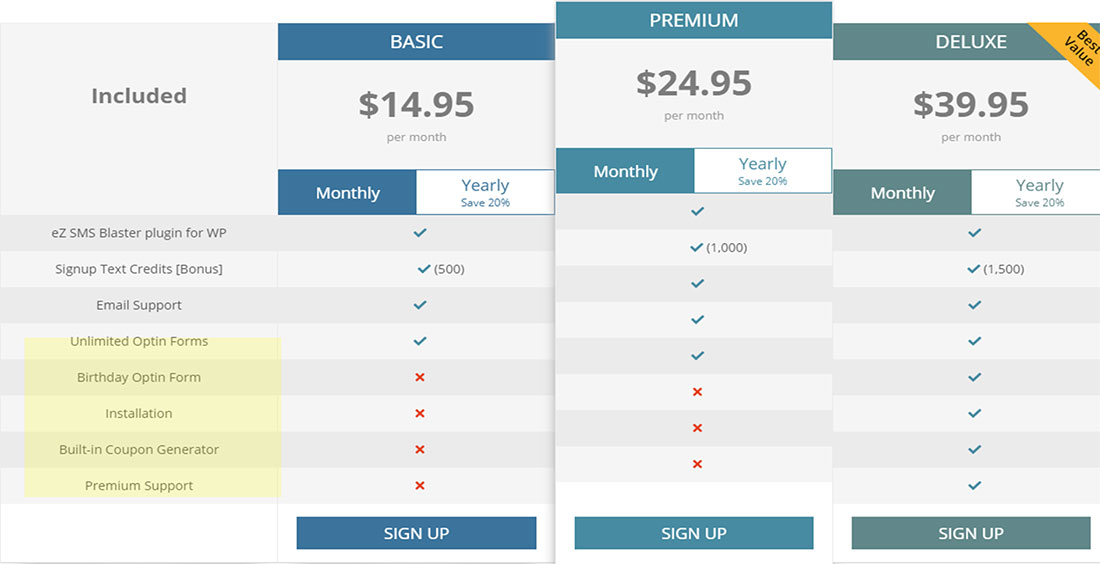 25% Commission
Numbers Based on 14 sales/month (any package) or 168 Sales/Year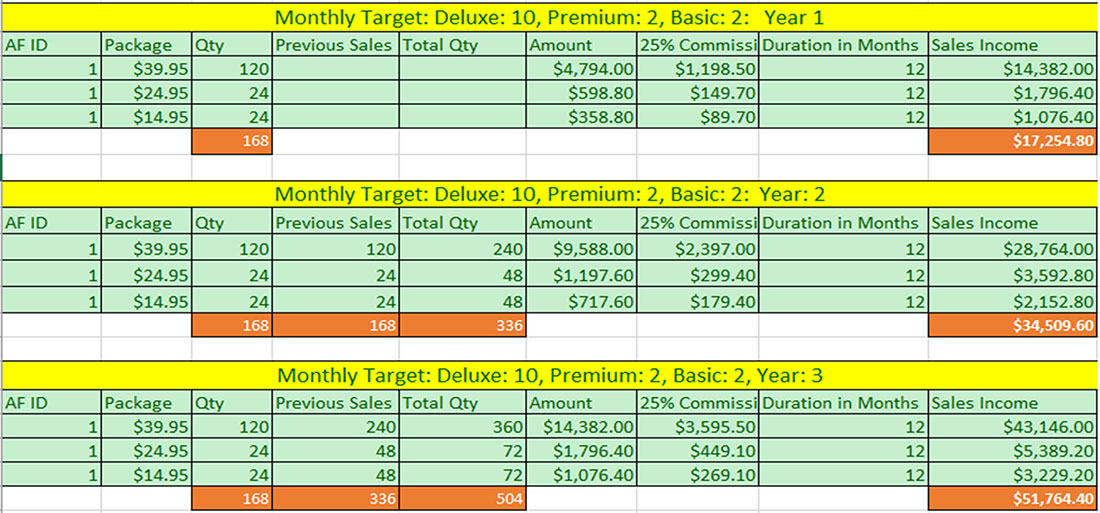 30% Commission
Numbers Based on 20 sales/month (any package) or 240 Sales/Year with 25% Paid Year 1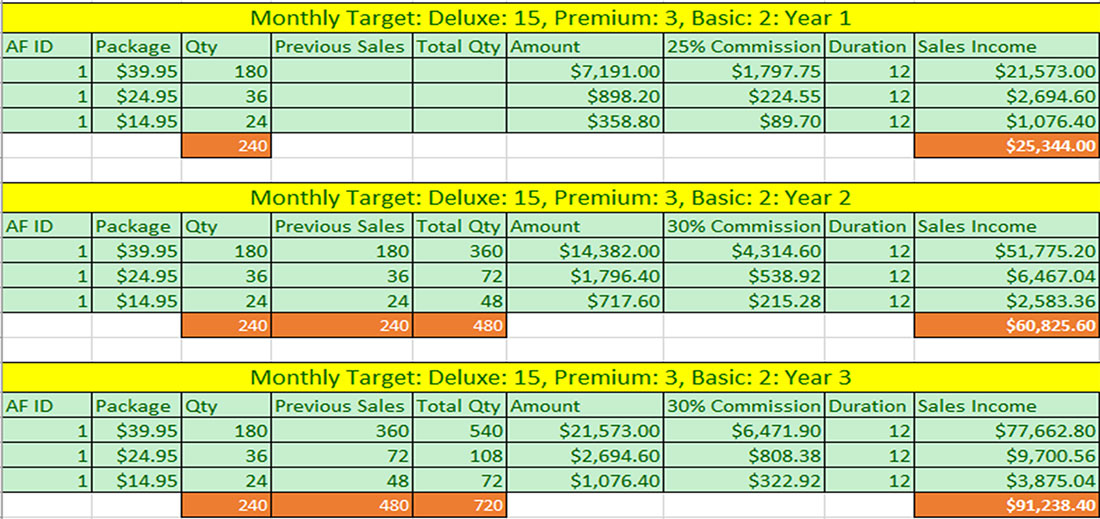 35% Commission
Numbers Based on 30 sales/month (any package) or 360 Sales/Year with 25% Paid Year 1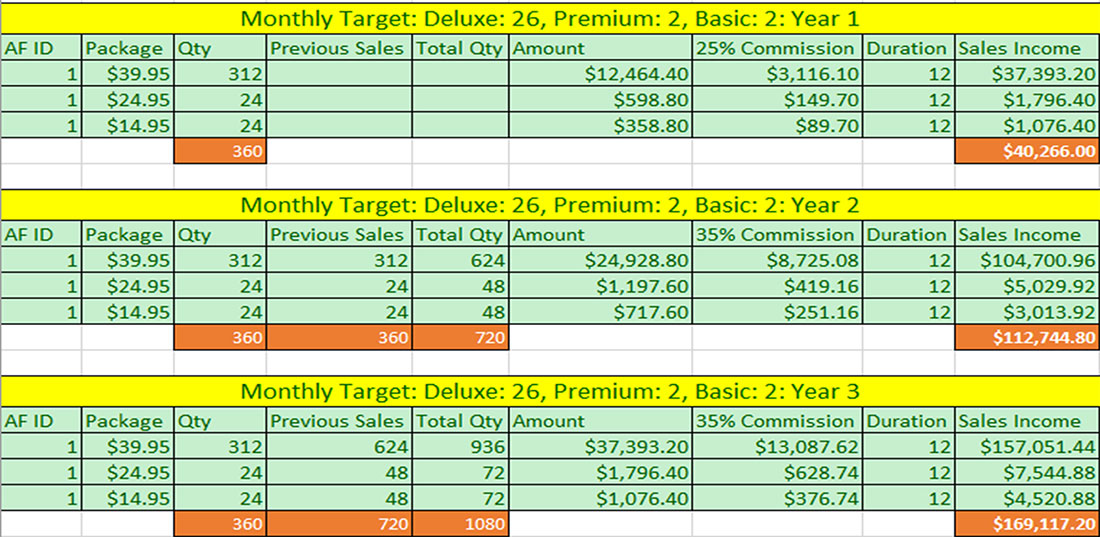 40% Commission
Numbers Based on 40 sales/month (any package) or 480 Sales/Year with 25% Paid Year 1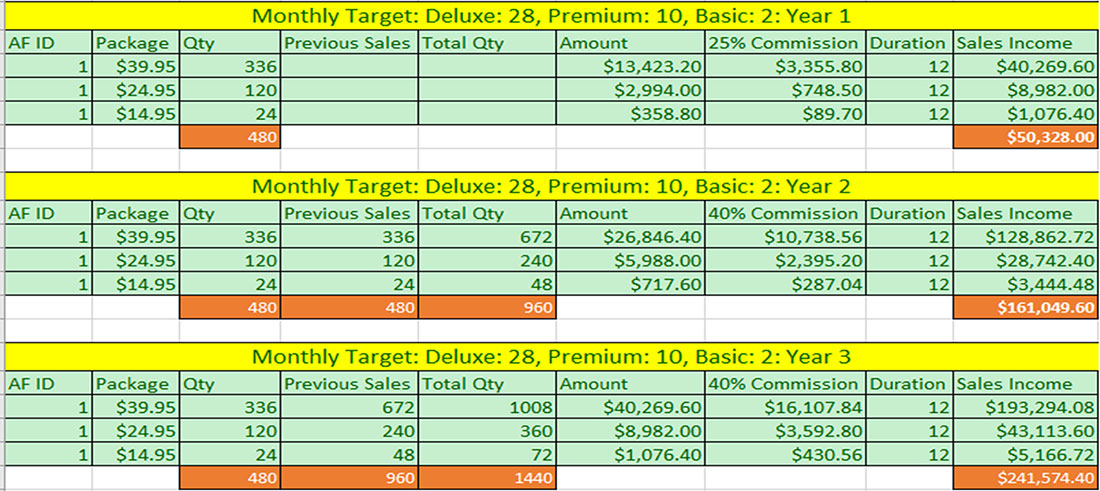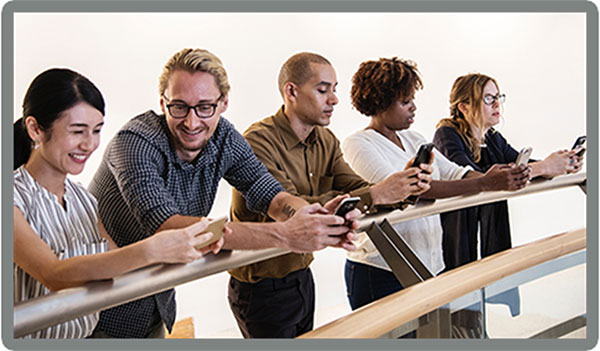 Get in at the Ground Floor Before Your Customers Buy From Someone Else!
You'll become the best friend of your customers when their deals, special offers, events and other information show up in their customer's mobile phones. They'll thank you for introducing them to an SMS tool that explodes their sales and profits!
YOUR INVITED TO JOIN OUR TEAM FOR FREE!
Get in on the GROUND FLOOR with Everything You Need to Make Super Affiliate Profits